Orange County Traffic Ticket Attorney
Looking for Orange County CA Traffic Ticket Attorney?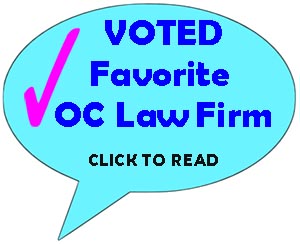 You've come to the right place! 100% of my practice is devoted to defending traffic ticket defendants in Orange County, California. More importantly, 100% of my business plan is about providing the best Customer Service and experience I can humanly deliver.
      VOTED: "Favorite OC Law Firm" – Locale Lifestyle Magazine, LLC®
---
YELP Rated #1 Traffic Ticket Attorney in California

Please feel free to visit my Yelp page and read real client reviews about why I am the number one (#1-rated) traffic ticket defense attorney in California!
---
100% Focus on Defending Traffic Ticket Violations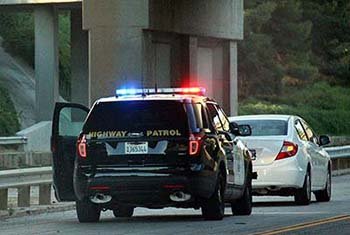 Because my legal practice focuses 100% on defending traffic ticket citations, I am able to offer competitive rates for unparalleled personal service, experience, and results. I am in all Orange County courts on a regular basis.
I know the best (and worst) judges and how to get your case in the right place to get the best possible resolution based on your specific wants and needs.
---
Client Satisfaction my Number One Concern
I place client satisfaction at an absolute premium. I will always return your calls, and I put your best interest above "making the sale." I spend hours every week simply giving out free advice – because sometimes, you are better off fighting a traffic violation on your own instead of hiring a traffic ticket lawyer. I recognize that and won't try to convince you to pay for legal services you don't need.
My business plan is simple and transparent; I provide honest, helpful feedback, even if you won't hire me today, because I hope you call me back when you really need me. I love my job because I enjoy helping people. I hope I have the privilege of helping you with your traffic citation, or other matter threatening your driving privledge here is Orange County and beyond.
---
Don't Procrastinate | Don't Forget you Court Date!
It is very important to take care of your traffic tickets.
When you sign on the "
X
" after being pulled over by law enforcement, you are agreeing to pay the fine or appear in court.
While you may expect something in the mail, such a reminder is merely a courtesy. It is on you to make a note of the date on ticket and make certain you do not procrastinate or forget the matter.
The Court will NOT forget! If you fail to respond by the due date, you will be hit with a $325.00 civil assessment and your license can be suspended, even if you never received a courtesy notification by mail.